Christo van der Walt
CEO (M.Eng (Mech), Pr Eng).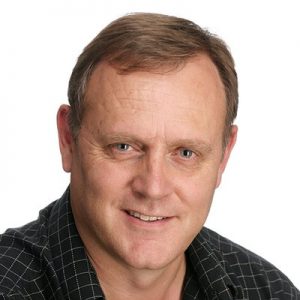 "I founded Engineering Dynamics more than 27 years ago to provide industry with the means to prevent costly and disruptive machine failure. Originally only in southern Africa, but now across the continent of Africa.
My team and I are solution focused. We configure equipment to address the critical parameters for protecting the high value assets of our clients. We have consulted and sold systems to major African companies across a variety of industries. A partial client list include companies from power generation, petrochemical, steel manufacturing, process, mining and other industries.
I travel widely and enjoy recognition as an industry expert in the US and Europe. 
Are these your needs?
Our clients need fit-for-purpose, user-friendly and robust Vibration Monitoring, Laser Alignment, Ultrasonics and Oil Analysis equipment to prevent expensive and disruptive machine failure.
Our Focus:
Laser Alignment Measurement systems.
Portable Vibration Monitoring and Balancing Equipment.
Vibration Sensors. 4-20mA Vibration Transmitters and Hardware.
Ultrasonics.
Strobelights and Speed Sensors.
Onsite Oil Analysis Kit.
Motor Circuit Analysis.
Training on Laser Alignment, Balancing and Vibration.
Our Senior Team
Training & Support
Werner Bauer
Calibration & Repairs
Marko Kleynhans
Sales
Harm Pretorius
How do we do it?
I scan the global technology landscape continuously according to a clear and precise set of requirements:

User-friendly – to diminish expensive time spent on training, instead of actually using the equipment.
Fit for purpose – so that my clients and customers don't pay for features they don't need, but get all the information they do need.
The perfect trade off between sophistication and robustness – so that you get the critical information but with equipment that can withstand the challenges of the environments in which they are applied.

I assess and evaluate the technologies against the background of my in-depth engineering expertise as well as experience.
We procure these systems, supply and support them to clients and customers across the African content.